Hey Everybody,
I recently took possession of my dads 40-50 year old Superior kegerator. The fridge works perfectly but the unit was in desperate need of a face lift.
I started by removing the top rails, the original tower and all the lines. I then removed the steel rack inside the fridge and began cleaning (which felt like 40 year of built up gunk). Next step was to seal the original hole for the tower, install a new CO2 line and seal around that as well. I had a Northern Raspberry Wheat that was ready for the keg so now that the fridge was sealed I went ahead and put it in.
For the wood top, I went for the repurposed/weathered wood look by using a wire brush in a drill and cutting with the grains. I cut a hole for the beer lines and also a spot for the drip tray. I then attached 3 sections of wood together, let dry and then applied 3 different coats of paint. Once finished, attached the platform to the kegerator with adhesive.
For the tower, I went with a 2" iron pipe setup that is currently setup with 2 new stainless steel faucets but 1 more could be added (Thanks to because-beer.com for the tutorial). I also added 8' (x2) of new beer line and fed it through the hole that I had previously foamed.
For the door and sides, I sanded and scraped off as much of the vinyl wrapping as possible. I decided to paint it with chalkboard paint so my wife (the artist) could add a large hop painting or something else down the line. I also moved the black handle from the inside of the door to the outside.
The tap handles were modified by my wife (the artist).
Cheers! Go homebrew & kegs!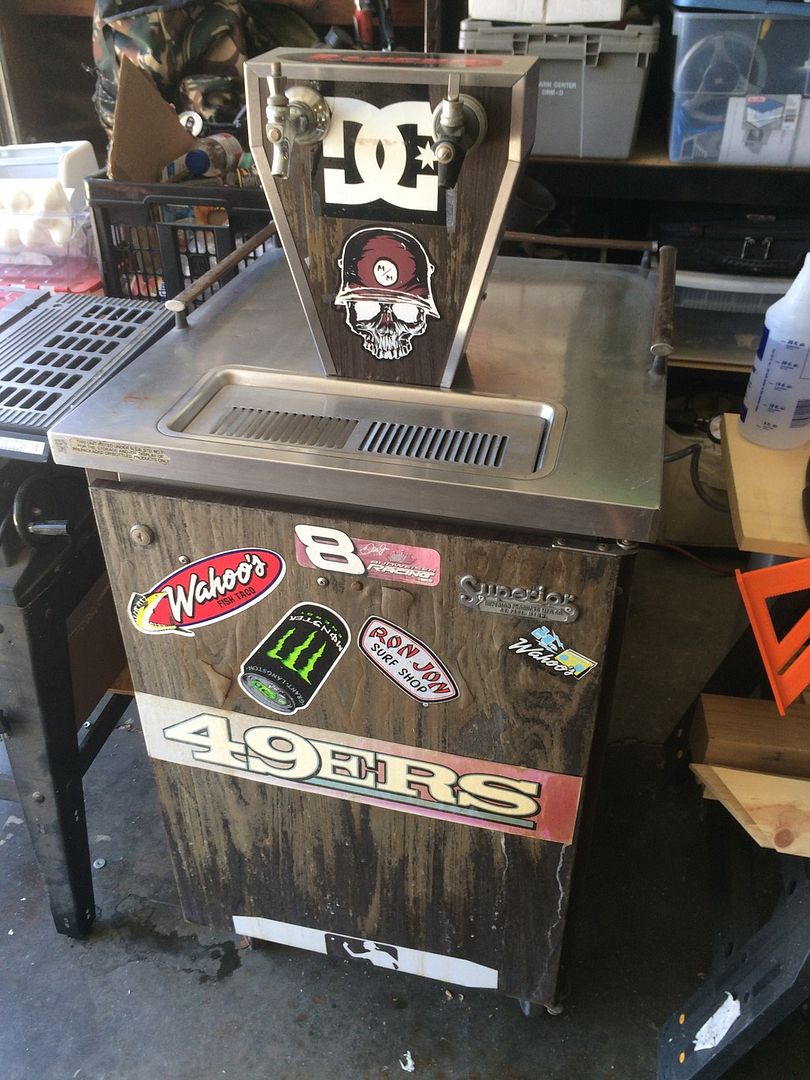 http://s1157.photobucket.com/user/olds68cutty/media/Superior%20Kegerator/89B31291-79B3-4C15-BF64-1E638D4D3244_zpsew18hdjc.jpg.html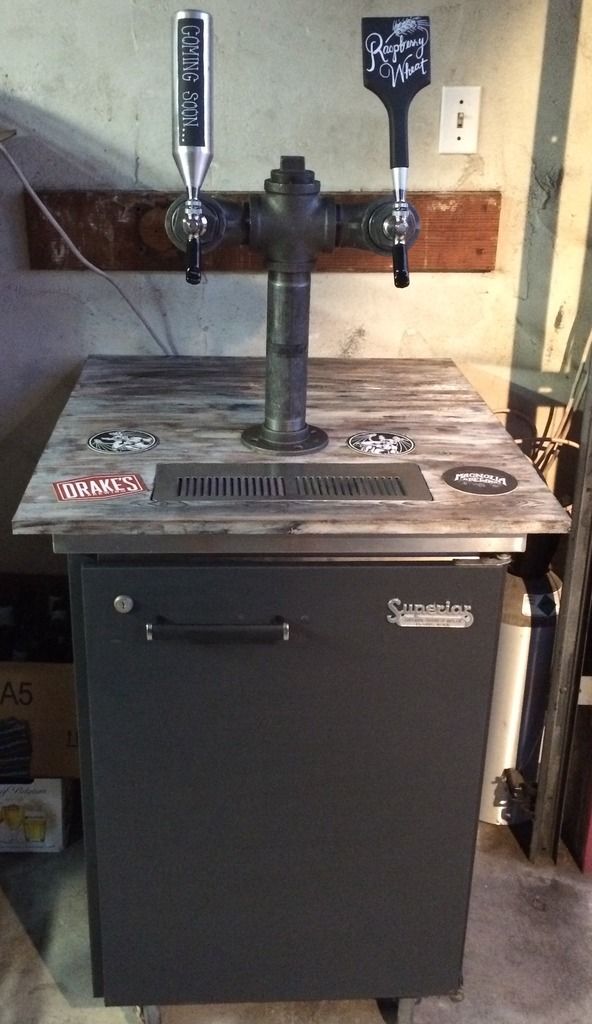 http://s1157.photobucket.com/user/olds68cutty/media/Superior%20Kegerator/D13F4BE1-B1AC-4422-B7D3-AE9EF27F63A4_zpsqmurgbez.jpg.html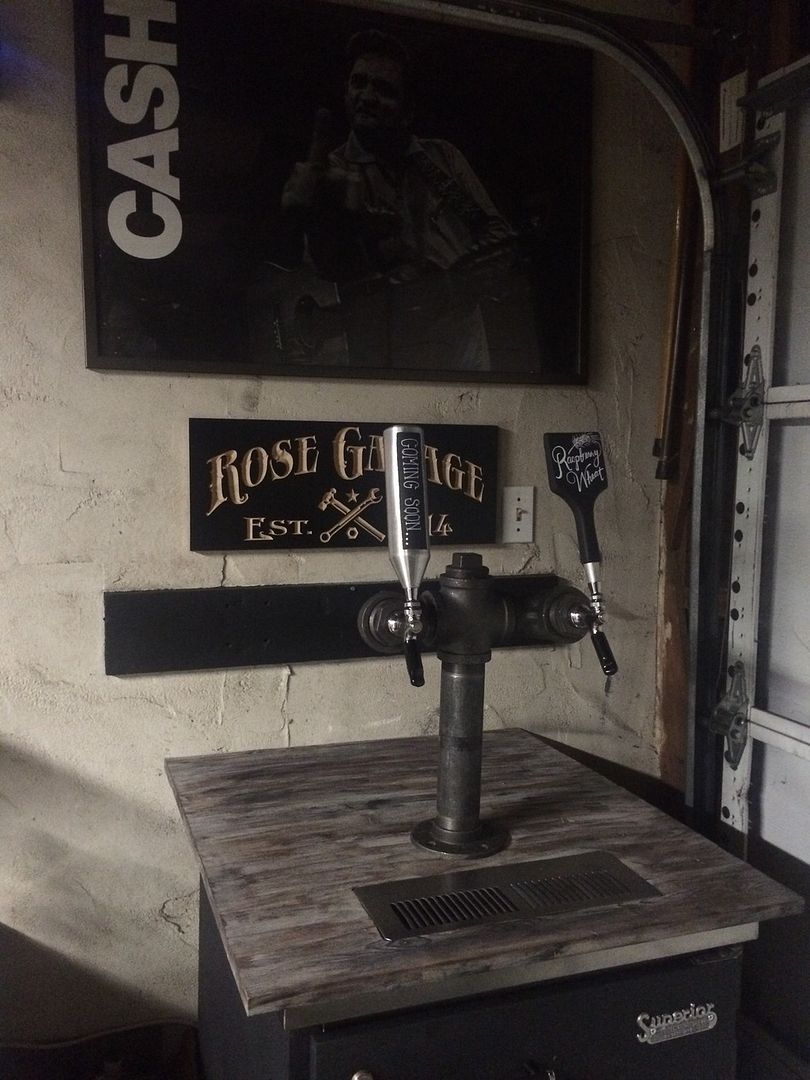 http://s1157.photobucket.com/user/olds68cutty/media/Superior%20Kegerator/183D9A5F-1733-4C53-AC66-737A873AB3BD_zpsdvd5q8rj.jpg.html
Link to other photos: http://s1157.photobucket.com/user/_olds … 0Kegerator