eBay's got scads of them. some even cheaper:
http://www.ebay.com/itm/100-120-VAC-All-purpose-Digital-Temperature-Controller-STC-1000-With-NTC-sensor-/221203114049?pt=LH_DefaultDomain_0&hash=item3380bba841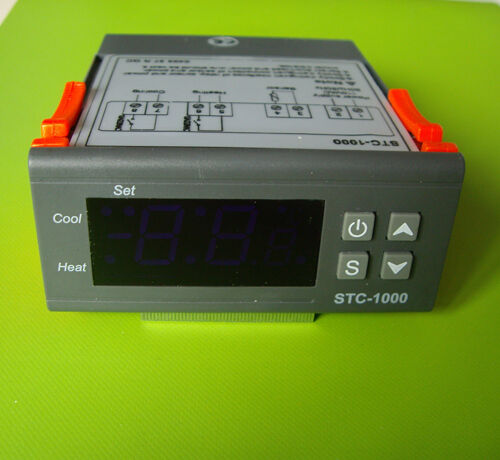 Mine works great but be aware you'll have to do some fancy wiring and built a box to just be able to plug into it. I found a guy on you tube that does a great job of demonstrating how to built your own temp controller. Other than that they do work and work well. You sure can't beat the price.
Just make sure you know what you are buying. The one you gave the link for is 220V.
Good catch isots. I got mine on Ebay and it was 110. The big drawbackis that it only measure in centigrade so you have to convert if you're used to farenheit.
Thanks for the helpful information. I will be checking ebay and passing up that 220v one
220…221…whatever it takes