If you have ever seen these
http://www.carboycleaner.com/
you can make your own. If you have a wine degasser, zip ties and scrubbing pads and you are in business for the cost of the pads and zip ties.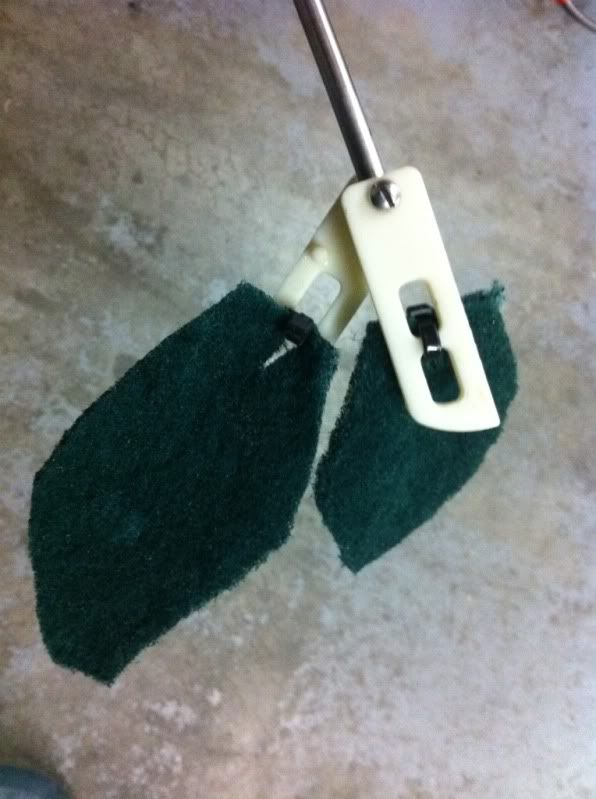 Works like a charm. Spin it with your drill and pull it through the neck to get it all.