I started thinking about what I was going to brew for the holiday season back in October. Troegs Mad Elf Ale has been my go-to holiday beer for a very long time. I set out to create a clone.
I searched for an accurate recipe that matched up with the malts listed on Troegs site: Mad Elf Ale - Tröegs Independent Brewing Unfortunately I didn't find anything that quite matched up. Most of them were either too dark with an SRM of 18 - 20 or over hopped.
The recipe I came up with is listed on my website here: https://brewingaroundtherealm.com/brewing-a-mad-elf-ale-clone-recipe-troegs-independent-brewing/
My full brew day, with tasting notes at the end, is posted here: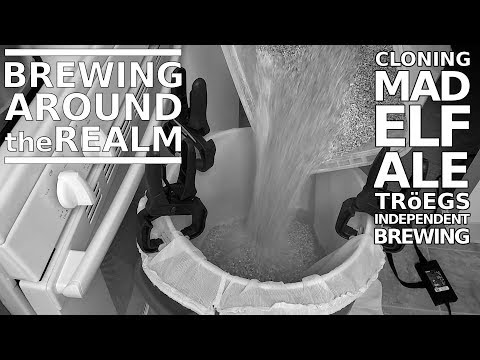 I would make two changes to the recipe. Additional canned cherries and changing out the dark Munich for a lighter one.
The original threads I started with on Home Brew Talk are here:
Has anyone else tried to brew a Mad Elf clone?