Allen Holdsworth… not popular, but the way that guy played arpeggios … (did he even play chords)
Sneezles61
I LOVED James Gamg back in the day!
@squeegeethree Buddy is always fun. I've seen him many times but never in a setting THAT intimate. Must've been awesome!
Tommy Bolin…I still have Post Toastee in my playlist…great song!
Buddy played at my small midwestern college and out of the 400 seat capacity 80 showed up. I think it was finals weeks or something.
Did Tommy leave James Gang to play for Deep Purple?
Then Joe Walsh was the replacement?
Sneezles61
I remember seeing the Allman Brothers at GA Southern Community College (now GA Southern U) in Statesboro, GA as a teenager. The opening act was a band I'd never heard of and stole the show. That group was a young ZZ Top and Billy Gibbons on the guitar. Unbelievable show and guitarist.
Joe left the James gang and tommy replaced him. Tommy then went to play for deep purple and did solo stuff afterwards until substance abuse sadly caught up with him. A lot of Sioux City kids picked up a guitar because of him.
7-8 years ago my middle son and I went to Wolf Trap to see Buddy. He was opening for George Thorogood which I though was odd but whatever. Buddy was awesome as usual even though he was playing to a half full outdoor amphitheatre. We decided we'd stay for 1 or 2 Thorogood songs but neither of us is fan. We saw a few people we knew coming in as we were leaving and they asked why we were leaving before the show even started, we in turn asked why they didn't come until it was over.
ZZ Top toured a couple years ago. We saw them at Wolf Trap, really fun show. Of course, Billy is still great. I enjoy his twisted, funky take on the blues. He released a couple solo albums in 2017 and 18. Both are fun.
Which guitar of the GG's makes yer ears happy?
Mine is the Les Paul…
Sneezles61
yea i love a les paul but a strat can scream in the right hands. Also a big fan of pedal steel, dobro and flat tops.
Whole heartedly I believe the the player IS the secret…
Slide on an electric can also be very tasty… Joe Walsh…
Dobro… I listen to that style quite a bit… A great example… Dance Dance By Steve Miller…
My musical preference has shifted towards string bands the last few years… not anti-drums… just like a lot less…
Sneezles61
I'm a big fan of small bands, 2 and 3 piece rock bands like White Stripes, Black Keys, ZZ Top as you mention… Of course they have one thing in common…incredibly talented musicians that can make you think you're listening to a bigger group… We talked about Billy Gibbons already…Jack White is a beast of course and Dan Auerbach is no slouch though he's supposed to be quite a jerk. haha…
slide on the electric? How about flat on the lap of…Jeff Healey…holy smokes man! Held the guitar on his lap because he was too little to do otherwise when he started playing at the ripe old age of 3! Discovered by Stevie Ray Vaughan at Albert Collins' club. Hanging with the heavies.
Put on Blue Jean blues by Jeff and ZZ… back to back… no way could I choose which is better… They are both on my playlist…
As I do my yard work, I have toons going… sometimes, you just gotta stop and let the toons rule the moment…
Sneezles61
Here's one hell of a guitarist. Mike Grimaldi from the NY area. An old friend of mine from the USAF. He's played with some of the great jazz musicians including BB King and he mentored Joe Bonamossa. If live in the NY area he plays with the Bent Blinds. Here he is playing with Joe (3:43 solo).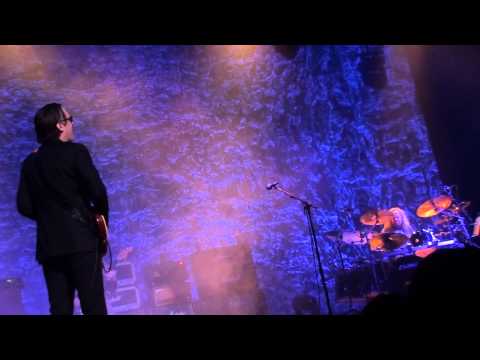 Even the brothers schenker. The left their trustfull. Flying v mark1. And went to dean. My all time fav ax men zakk wylde. Goes back and forth from gibson to dean
I thought Zac has his one line of guitars now… Wylde…
Sneezles61