I wrangled a batch of yeast for the first time. it's a wyeast 1450 (denny's fav) that just came off a session of fermenting an extract batch of an amber ale.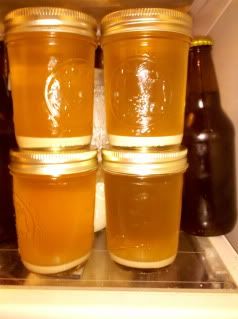 I have some questions…
first, I am planning on using these as a starter and pitch to a new batch. Is one of those jars enough to use as a starter or should I double up for a 5 gallon batch?
second, I know the rules are there only as a guide, but…can I use that yeast on a significantly different beer? Oatmeal Stout is what I'd like to brew next, What say ye, NB forum?
Thanks in advance.