Brewed this weekend using my new mash tun, made according to the instructions in this video: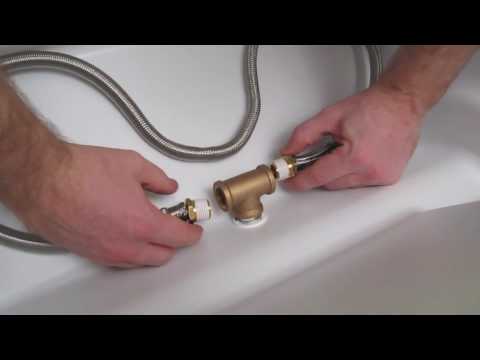 Which weren't any different than any other instructions I've seen.
Started the lauter, and the wort was very cloudy. No problem, I poured it back in (carefully) and kept going. Did this ten times, and the wort was still cloudy, with visible bits in it. At that point, I gave up and drained it into my kettle, then sparged. Ended up with exactly the amount of wort I wanted, but obviously with more crap in it than I wanted.
The question is, should I have kept lautering? Is that normal, to do it so many times? I was draining and re-adding a quart at a time, so that was 2.5 gallons, when I only got about 2 gallons of wort out of it.
Couple bits that I don't know whether they matter: my temps didn't stay where I wanted them. After about 40 minutes, it dropped from 153 to maybe 145, and even adding a couple quarts at 170 didn't help. It was a 3-gallon batch with 6.2 pounds of malt. I crushed the malt at the beer store where I bought it - I guess I'm not entirely sure how finely it should be crushed. I should look that up.
Any advice welcome. Thanks.