hello all.
newbie here, started brewing in Jan. with a MR beer kit that i got for Christmas. i have done 4 batches with it. well the 4th is in primary… I am ready to upgrade and make better beer. I have a couple people in my jeep club showing me the ropes.
here is a couple pics of my MRbeers…
PALE ALE: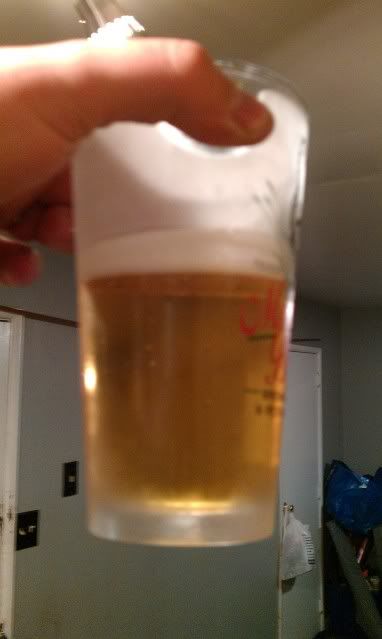 OATMEAL STOUT:
DISCLAMER: Oatmeal stout had a lack of headspace, remember newb…
DISCLAMER2: Clear bottles were used because i didn't drink enough to get brown ones before bottling so i got the corona bottles from my mother. they stayed out of the light.
i don't have any pics of the other ones yet. A blackberry wheat and a idontknowwhatthehell… should be a brownish redish aleish that i used amber DME in to replace some of the MRbeer crap, and glacier dry hoping.
i plan on doing a NB red ale for my first bigger brewing kit.
cheers!