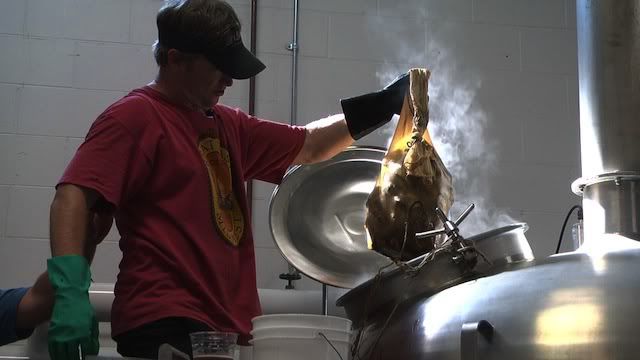 We've seen some experimental brewing here on Brewing TV, but nothing like this. Our buddies at Lift Bridge Brewing Company get shellacious on an Oyster Stout. And they aren't holding anything back. The boiling wort had shells, oyster meat and the briniest of the briny juice thrown in! Join us for an awesome brew day and an oyster festival where the beer is served alongside the best oysters the county has to offer. All for brine, brine for all! [Original postdate: November 4, 2011]
Watch episode here:
http://www.northernbrewer.com/connect/e ... ter-stout/
What did you think? Would you try to brew an oyster stout (recipe included on episode page).
Leave your comments below!
Chip W.
People don't dance no mo', all they brew is this.