Watched the life of yeast video today on my front porch during the rain…nostalgia indeed.
Me pretty experimental with. Food. But me from europe. I stay away from this food. Its nasty.
I've always used a hole saw or the router with a pivot to make circles… Now a fun trick to use on the band saw!!
Sure is alot of effort to conceal some brews… But he is thinking… I like that part!
Sneezles61
CO2 Capture for breweries from Earthy Labs √
If I had only known way back then…

Sneezles61
While NOT a video, I received a book, " home brewing without failures" circa 1965… Looks to be from Britain… This will be very interesting!
Sneezles61
I just have to tell a few things I'm reading here…
…
It seams most of the recipes call for "treacle"… Small amounts… Large amounts… Then "table sugar"… Various amounts in most of the recipes… Now for the hops… there isn't any name other than hops… Here's were it gets funky… Boil hops in a quart of water with a teaspoon of salt… In a muslin bag… Squeeze out excess water and dump into the fermenter…
Citric acid is used in all recipes…
There's a "brown gravy" added to some… Now mind you, these are the extracts… Which is about the same for all grain except for the mash…
They instruct you to heat an amount of water to 150*F, add the grain, wrap in a blanket, use a heater of some sort and leave it alone for 8 hours!!!

And it's ready when the gravity is at 1.005… Even with stouts…
I suppose they use sugar a whole bunch…
Sneezles61
amazing. Any old-time photos you can share?
I don't see any but I'll try some pictures of the recipes…
Sneezles61
I got a kick out of that one as well.

Sneezles61
That brightened up my morning.
I never even heard of Guinness Surger. I guess it hasn't made it over here yet, but I like that it's been hacked already. 1:40 mark is where the magic happens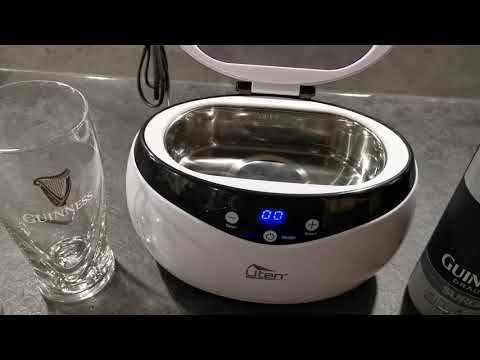 That's flippin' amazing! I'm drooling and I just ate breakfast.